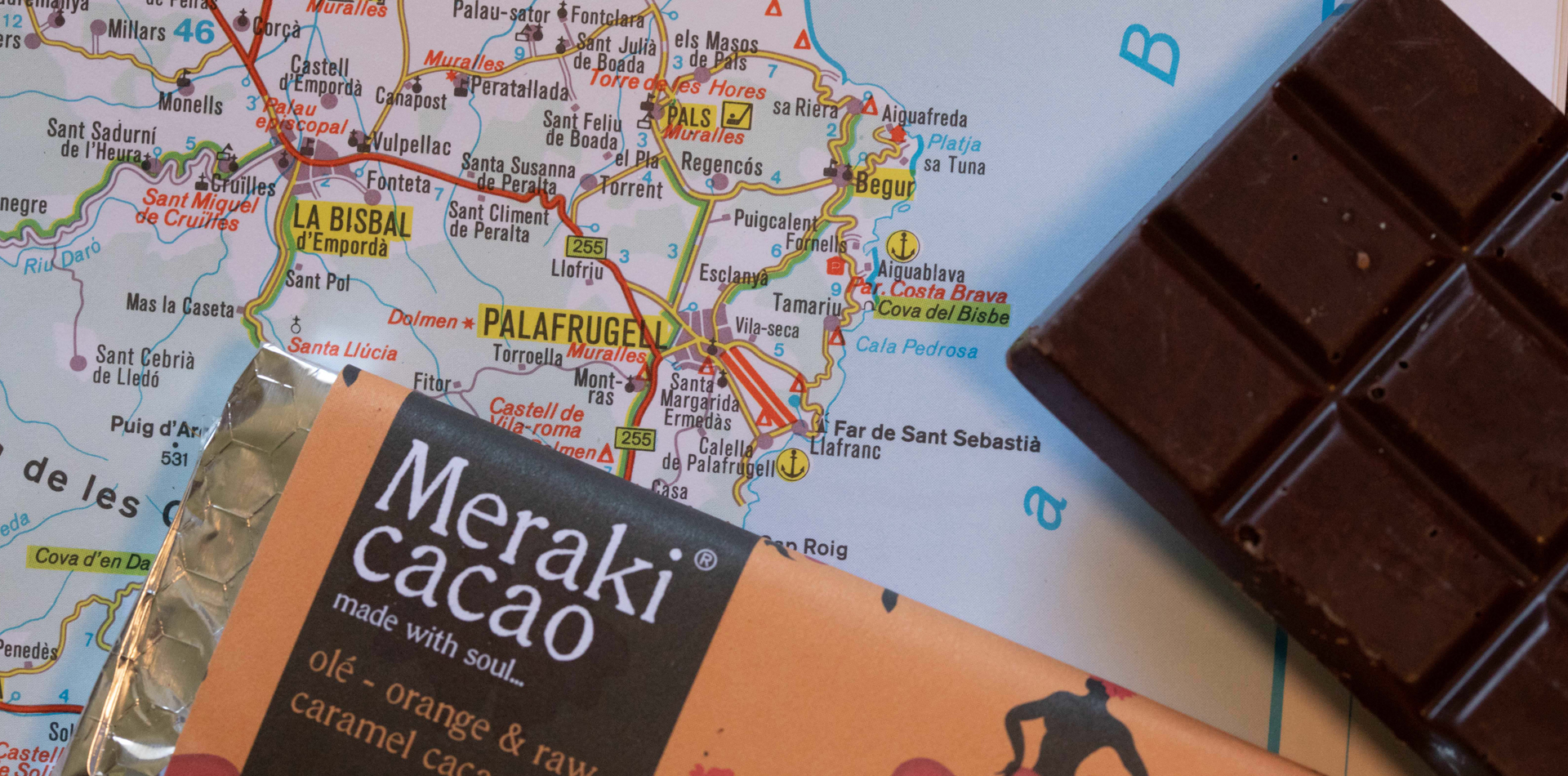 It's been quite a journey so far.
I'm Vicky, the founder of Meraki Cacao. I love chocolate, but most of it is pretty unhealthy, laden with refined sugar and unhealthy vegetable fat.  I believe what we eat should nourish our bodies, even treats! After trying and disliking pretty much every 'healthy' chocolate out there, I set about creating my own.
I also love travel and exploring new places.  Whilst thinking of flavours, I couldn't help thinking about all my favourite places I'd visited or would like to visit and what foods invoked memories of being there.  That got me thinking of all the stories and the flavours were born!
 I knew I wanted to make a 'raw' chocolate dense in nutrients and refined sugar free. 'Raw' means that I use unroasted cacao nibs and raw cacao butter. These are stone ground, together with our special sweetener for a minimum of 20 hours. This unusual method produces an incredibly smooth mixture which means that once they've been made into bars, will melt in your mouth.  Whilst grinding, the mix is kept below 45 degrees centigrade to preserve as many nutrients as possible. Natural flavours are added at the end of the grinding process. The mix is then tempered and moulded into bars.
Lots of research was done into finding the right ingredients. Each ingredient had to have a nutritional benefit including the sweetner (SugaVida)…. After deciding on the type of sweetener (SugaVida) we wanted to use, we found out that we weren't actually going to be able to call our product chocolate!  See our blog if you want to find out why. We actually don't mind this however, as we think producing raw cacao bars invites a curiosity from our customers to find out more…
Once we'd learnt the basic production techniques, we spent over a year experimenting with different combinations of ingredients, superfoods and flavour combinations.