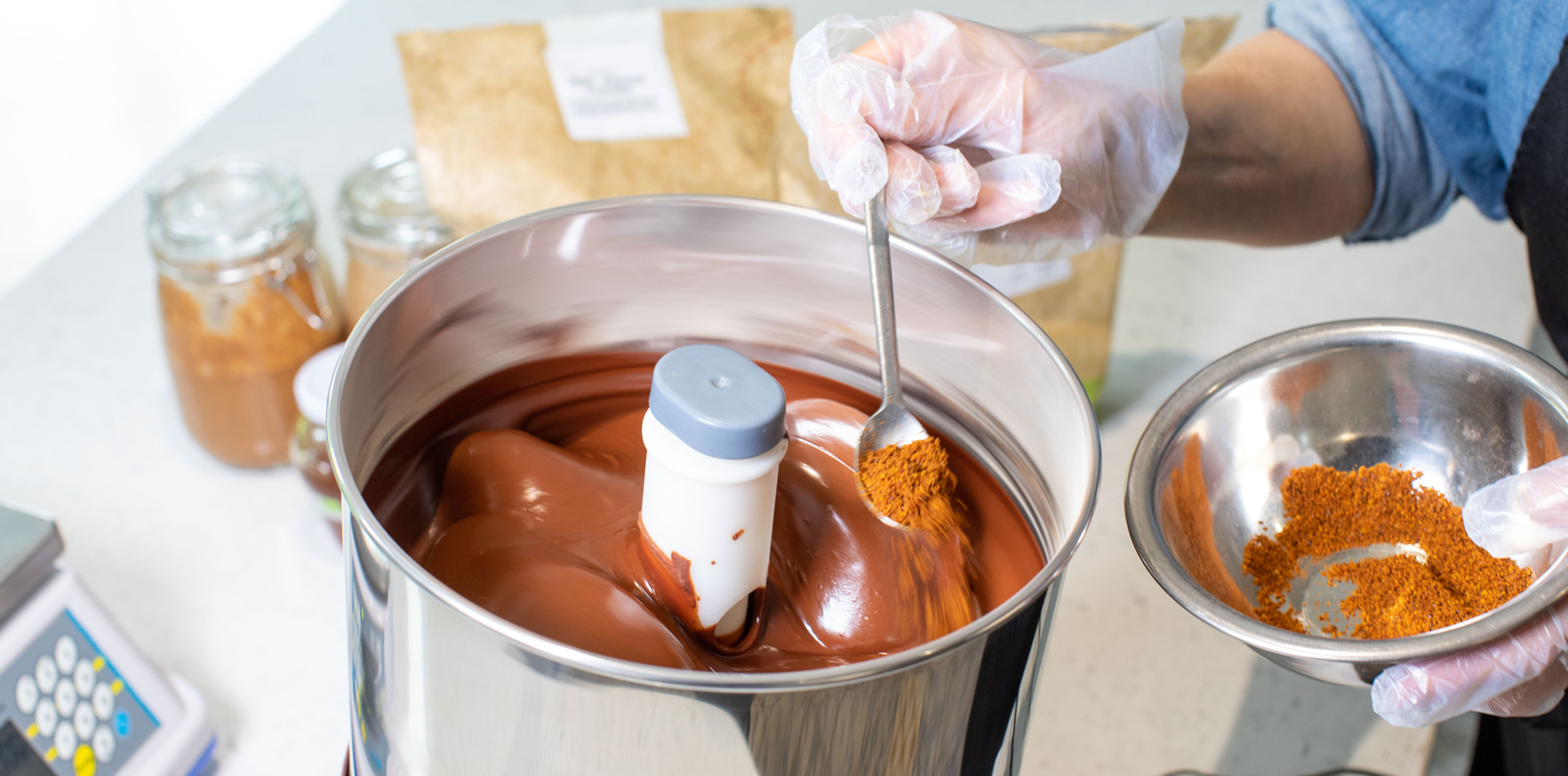 The story behind Meraki Cacao
I'm Vicky, the founder of Meraki Cacao. I love chocolate and have been tinkering about with making it since 2016. I also love healthy foods and believe that what we eat should nourish our bodies, even treats! After trying and disliking pretty much every 'healthy' chocolate out there,I set about creating my own.
I knew I wanted to make a 'raw' chocolate dense in nutrients and refined sugar free. 'Raw' means that I use unroasted cacao nibs and raw cacao butter. These are stone ground, together with our special sweetener for around 30 hours. This unusual method produces an incredibly smooth mixture which means that once they've been made into bars, will melt in your mouth.
Whilst grinding, the mix is kept below 45 degrees centigrade to preserve as many nutrients as possible. Natural flavours are added at the end of the grinding process. The mix is hand tempered and then moulded into bars.
Dietary information
All our bars are made with organic ingredients and are gluten free, refined sugar free and dairy free. Apart from the Aztec flavour (contains raw honey), all of them are suitable for vegans.
Our bars purposefully have a high cacao content. Please see our ingredient section for the health benefits of raw cacao.
Each bar is flavoursome and deliberately designed to be eaten in small amounts. Ideal for keeping in with government guidelines on treats. We recommend a daily portion size of 25g (about 6 small pieces).
Nutritional breakdowns are listed on each label and can also be found on the shop page by clicking on each flavour.
Allergens
All the bars are made with ground cashew nuts, some contain either hazelnuts or almonds. One flavour also contains sesame. Our products may also contain traces of peanuts.
They are NOT suitable for those who suffer from a nut or sesame allergy.
Please see our ingredient section for more information, or go to the shop page and click on each flavour.
Flavours
The flavour combinations at Meraki Cacao are unique and are not found anywhere else. I love travel and exploring new places, so the flavours are inspired from travel experiences I have had, or would like to have in the future!
I hope that by eating them and reading the stories behind them, they will invoke memories of your own experiences. I'd love to read them, so please share your stories with a picture of our bars on our Facebook page.